Written by Alia Sinclair on
Breakfast has long been touted as the most important meal of the day. For those living a gluten free life, thoughts of a gluten free breakfast may bring to mind endless amounts of eggs with nothing fun for breakfast ever again.
Read article →
---
Written by Phebe Rossi on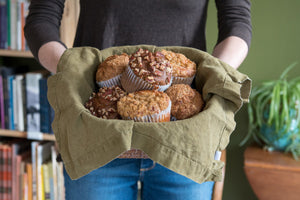 Gluten free muffins are a staple for the gluten free life. Whether you're looking for cake for breakfast, or a healthy snack, learn how to bake gluten free muffins with the perfect ingredients and four blends.
Read article →
---