Written by Stephanie Puckett on
Photo cred: Luca Micheli At our Seattle bakery, we meet many customers who are visiting from out-of-town or who are new to the gluten-free lifestyle, and are looking for recommendations for more gluten-free spots in the area. As you might expect from a company that sells gluten-free baked goods, many of our team members are also on a gluten-free diet, and they were happy to share some of their go-to spots! Capitol Cider Location: Capitol Hill This tavern-style restaurant with over 200 bottled and on-tap hard ciders also has a 100% gluten-free, nut-free, scratch kitchen. The menu is modern pub...
Read article →
---
Written by Alia Sinclair on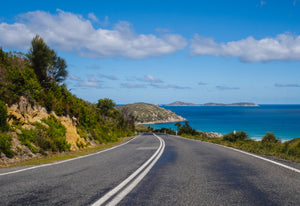 As summer approaches and more folks get vaccinated, travel plans are starting to fall into place. We've put together this list of gluten free travel snacks to help inspire you for your next trip.
Read article →
---