Written by Stephanie Puckett on
  Phebe Rossi, Nuflours Founder and CEO, is a self-proclaimed cheese addict. And as anyone who has gone gluten-free will know, cheesy crackers and other snacks are a hard thing to find allergen-friendly substitutes for. This recipe is one that Phebe wrote up years ago, and we are excited to share it with you now, just in time for back-to-school. These delicious crackers taste just like your favorite store-bought brands, and are sturdy enough to hold up in a lunchbox. Let's get to it!   Gluten-Free Cheese Crackers Makes 5-6 servings (about 80 crackers total)   Ingredients: 5 oz cheddar...
Read article →
---
Written by Alia Sinclair on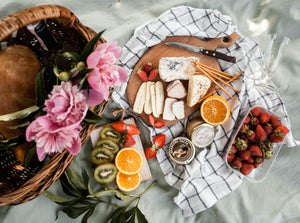 The sun has returned to Seattle and with it comes a new spring! With lockdown and COVID starting to appear in the rearview mirror, many are more than ready to get outside and soak up some sun!
Read article →
---
Written by Alia Sinclair on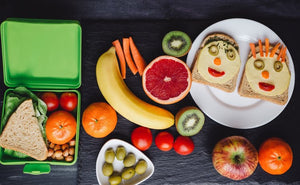 Options to spice up the gluten-free lunch box; providing safe, nutritious snacks that also satisfy the sweet tooth
Read article →
---