Custom Cakes
Be the hero of your next party with a Nuflours cake. Our cakes will make everyone happy, not just your gluten-free guests! Take a look at our full cake menu below for sizes, pricing, and our flavor selection.
If you are in the Seattle area, you can order a cake for pick-up at our bakery location by phone or by email. We do not offer customized tiered wedding cakes or wedding delivery at this time. We require a minimum of three full days notice on made-to-order cakes, and flavors are subject to availability, so order early! You can also call to inquire about availability of 6-inch grab-n-go cakes.
Order For Pick Up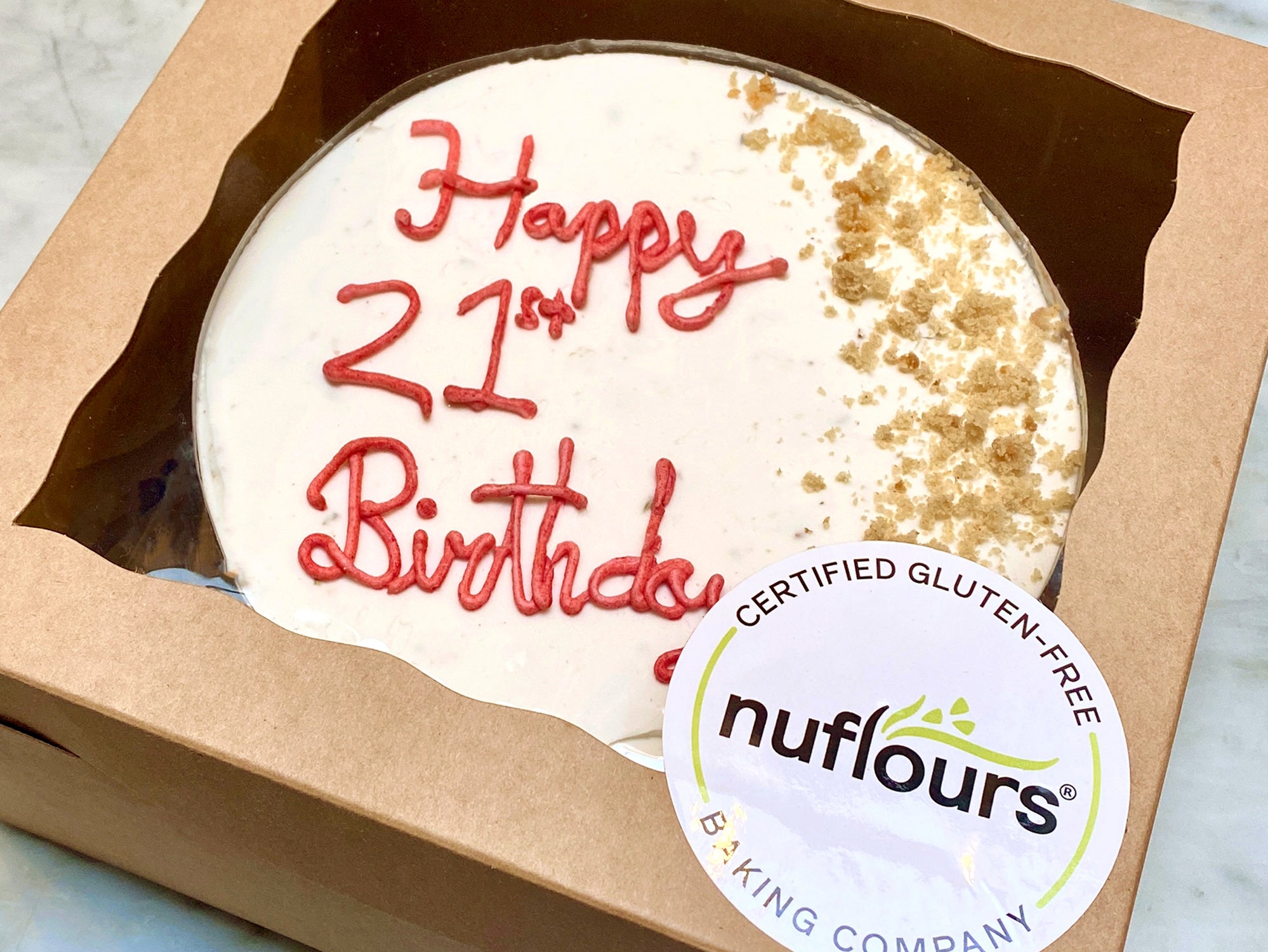 Place Your Order
Contact our bakery team by phone at 206.395.4623 or by email at customerservice@nuflours.com
We are always happy to serve you.